tefi show
I had the wonderful opportunity to design and create the branding for 'Tefi', a Pop Culture Show starring Tefi Pessoa. 'Tefi' aired live on YouTube every weekday at 12:30 EST discussing topics of celebrity gossip, dating advice, and mental health, all with humor and class.

As the Senior Designer (aka Graphie Designie) for the 'Tefi' show, all design elements were my responsibility. Everything from the logo, branding, animated intro, everyday show graphics and gifs were designed and developed by myself. Due to the nature of breaking celebrity news, all of content was written, designed and created in the morning before filming at 12:30pm. It was key to create a brand identity that was cohesive and considered while also fast to execute.

Special recognition to the most talented team; Host Tefi Pessoa, Writie / Producie Molly Brunk, Writie Kim Congdon and Associate Producie Michelle Scarr.
branding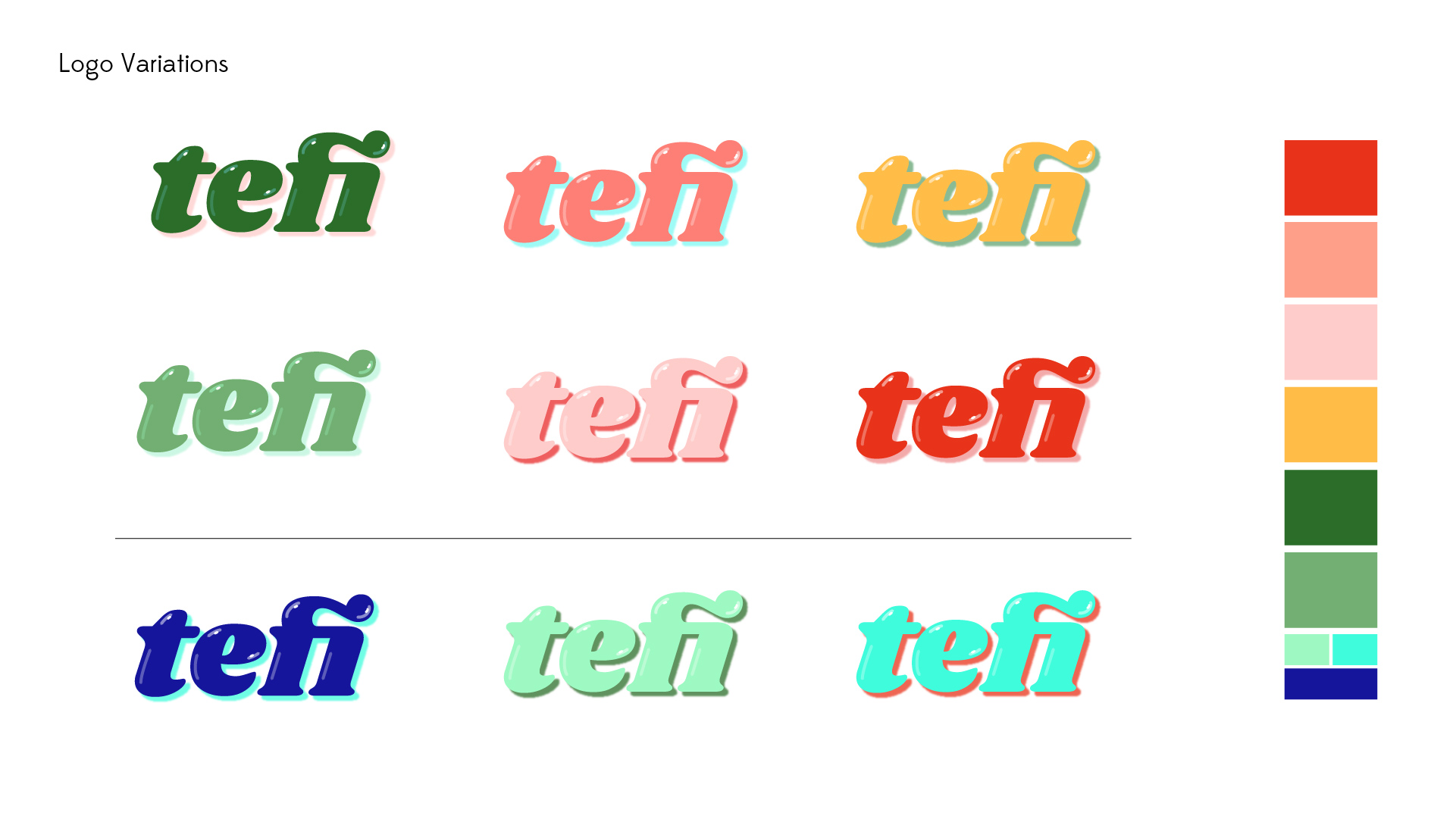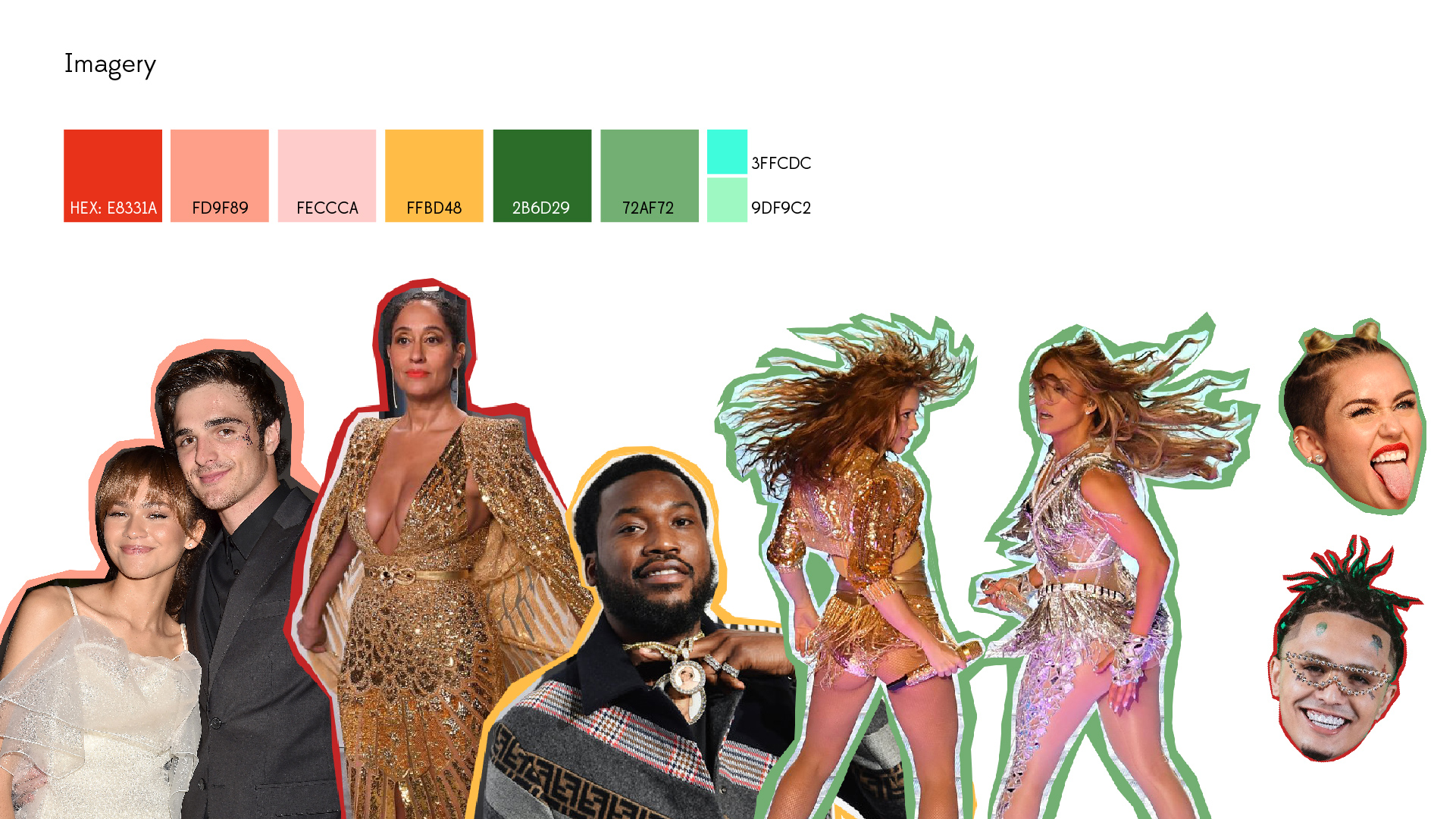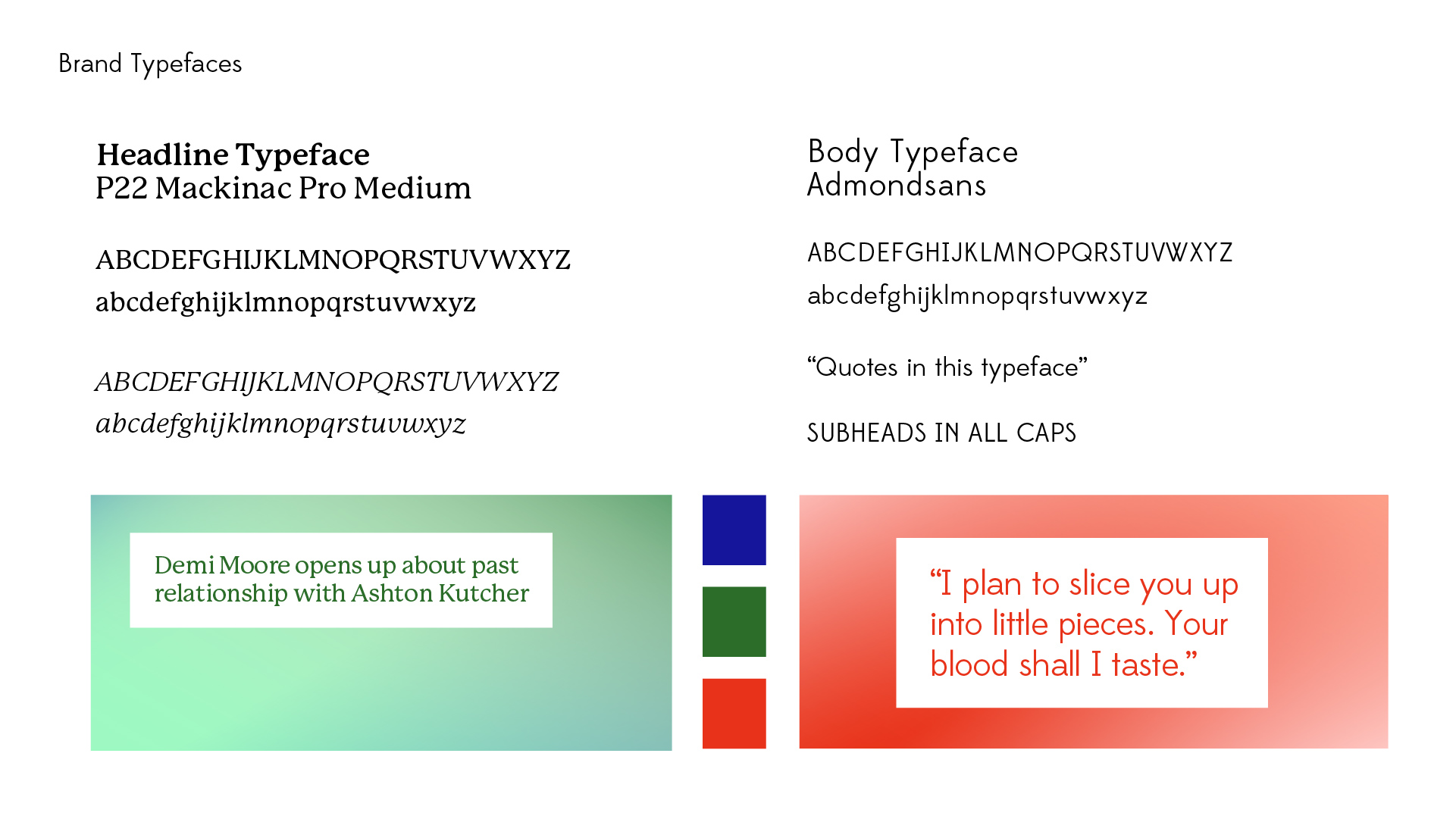 intro animation





countdown animation
end slate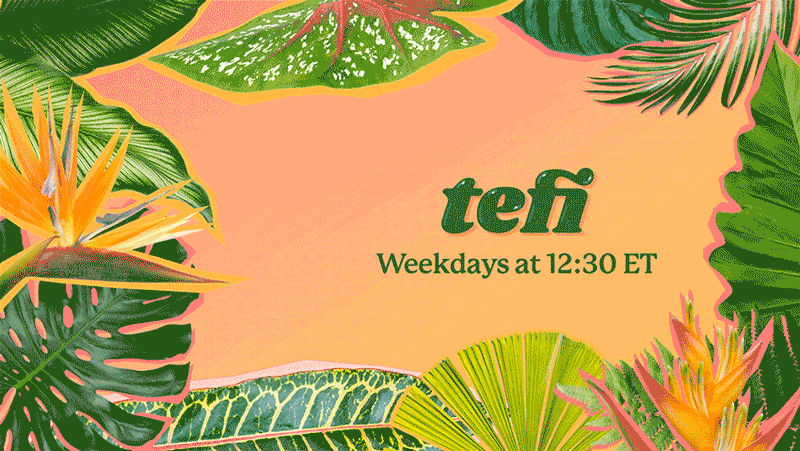 show graphics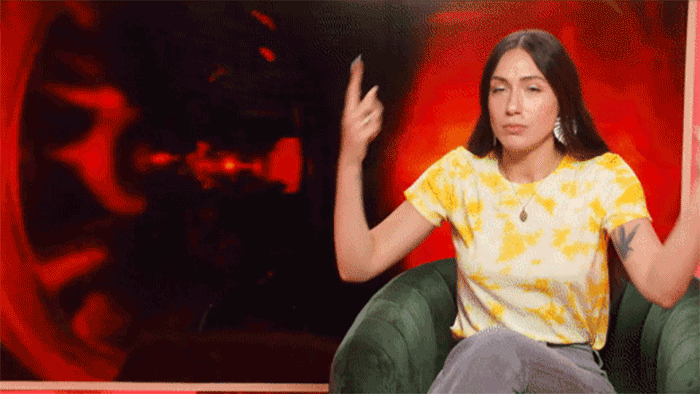 instagram promos
gifs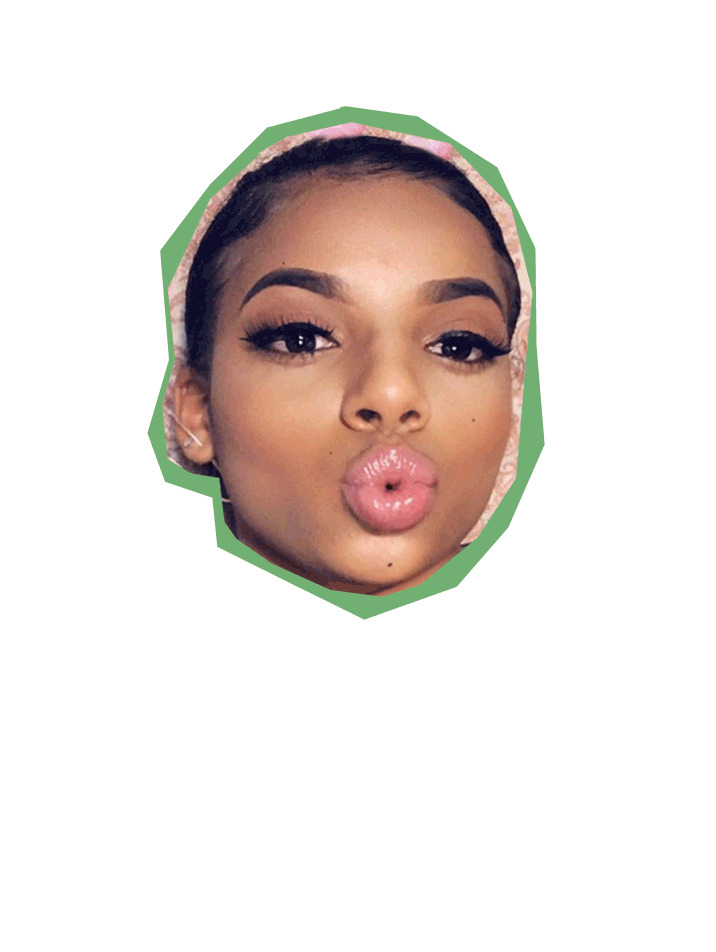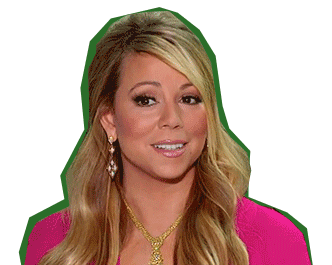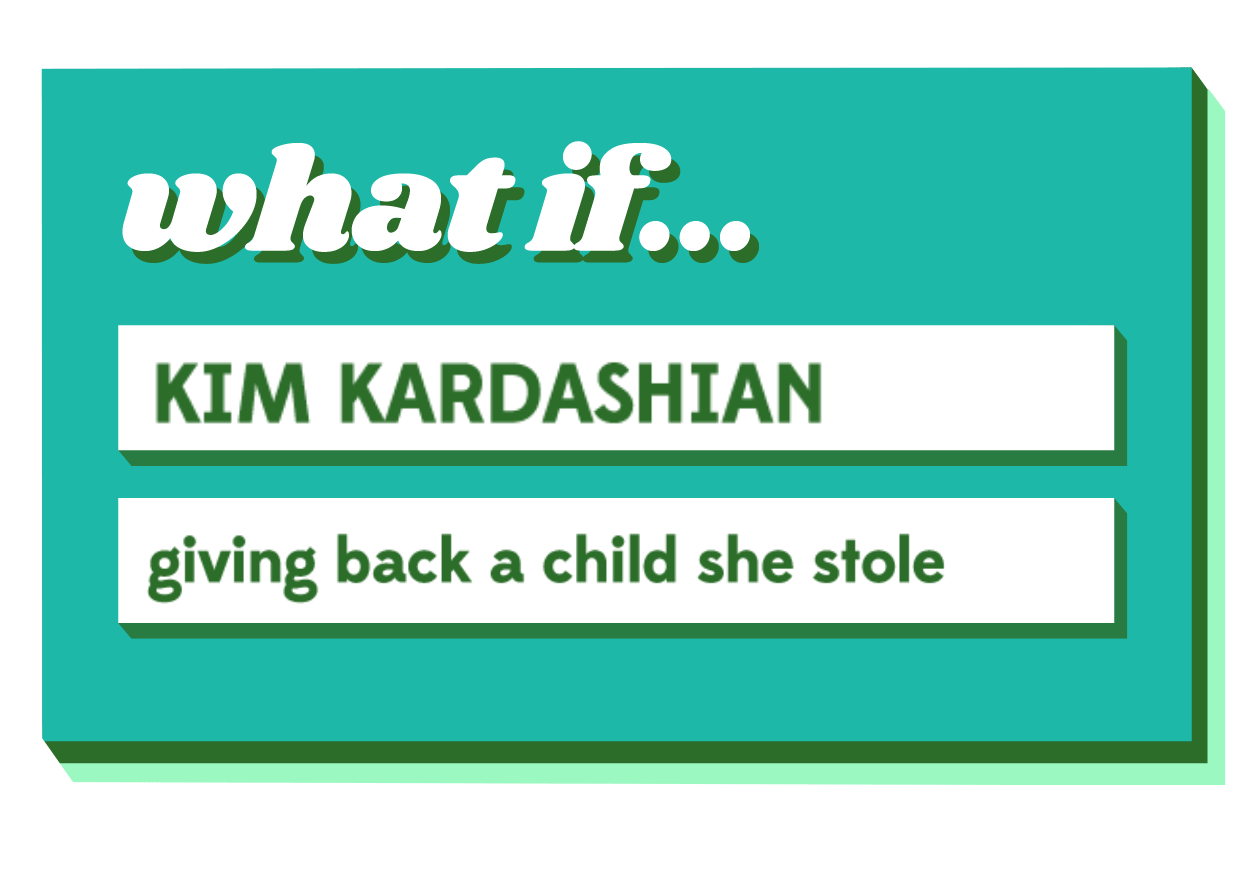 merch
not okay movie
I was asked to design graphics for the film 'Not Okay' which debuted on Hulu July 29, 2022. Post-Production Graphics included: animating the type in the opening credits, photo compositing social media posts, and creating logos for the subway station.

Director: Quinn Sheppard
Lead Designer: Nick Burnside
Producer: Chris Rivera
opening credits
Animated type
movie graphics
Photo compositing, digital painting, type setting, poster design, creating fake social posts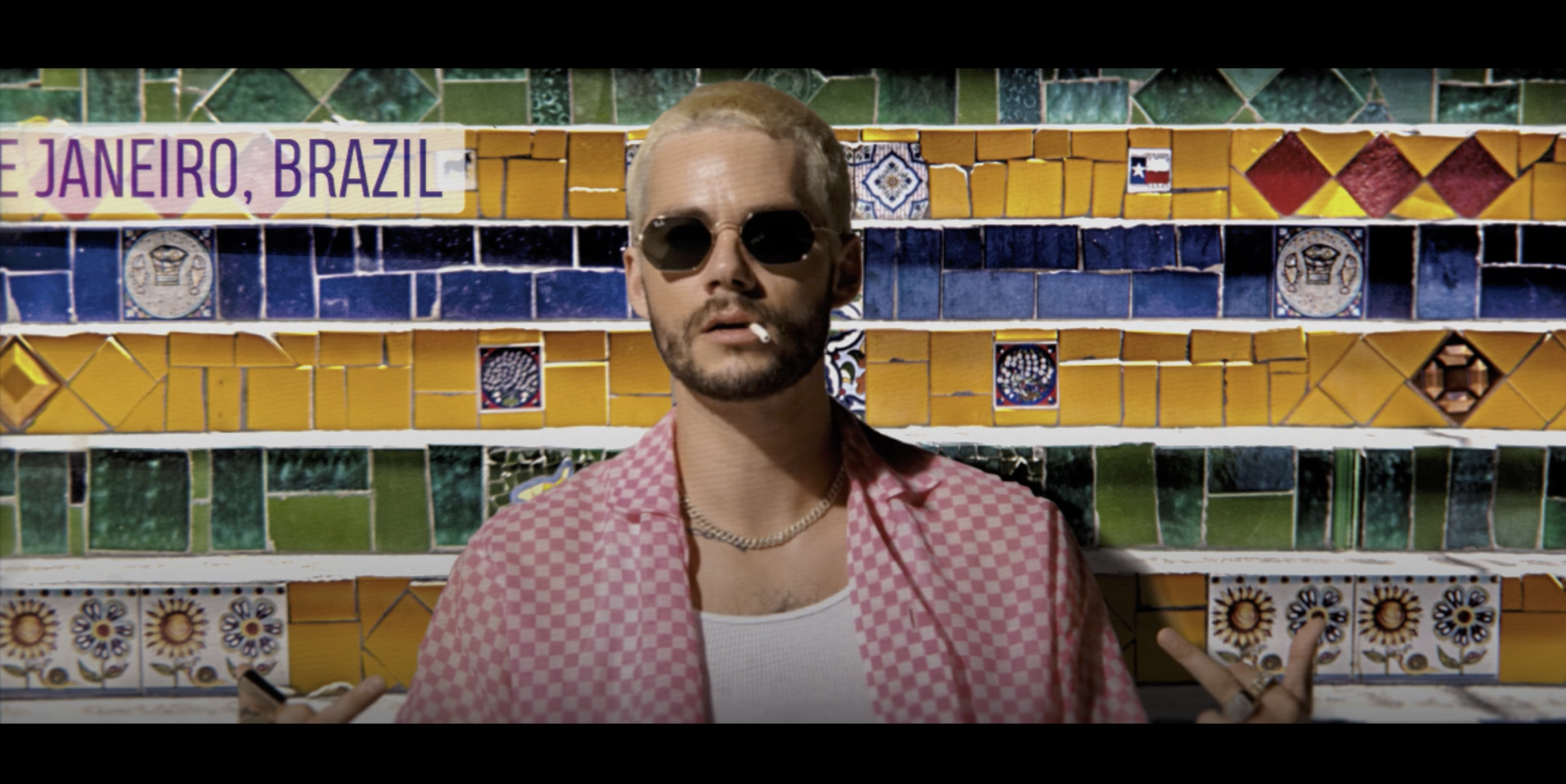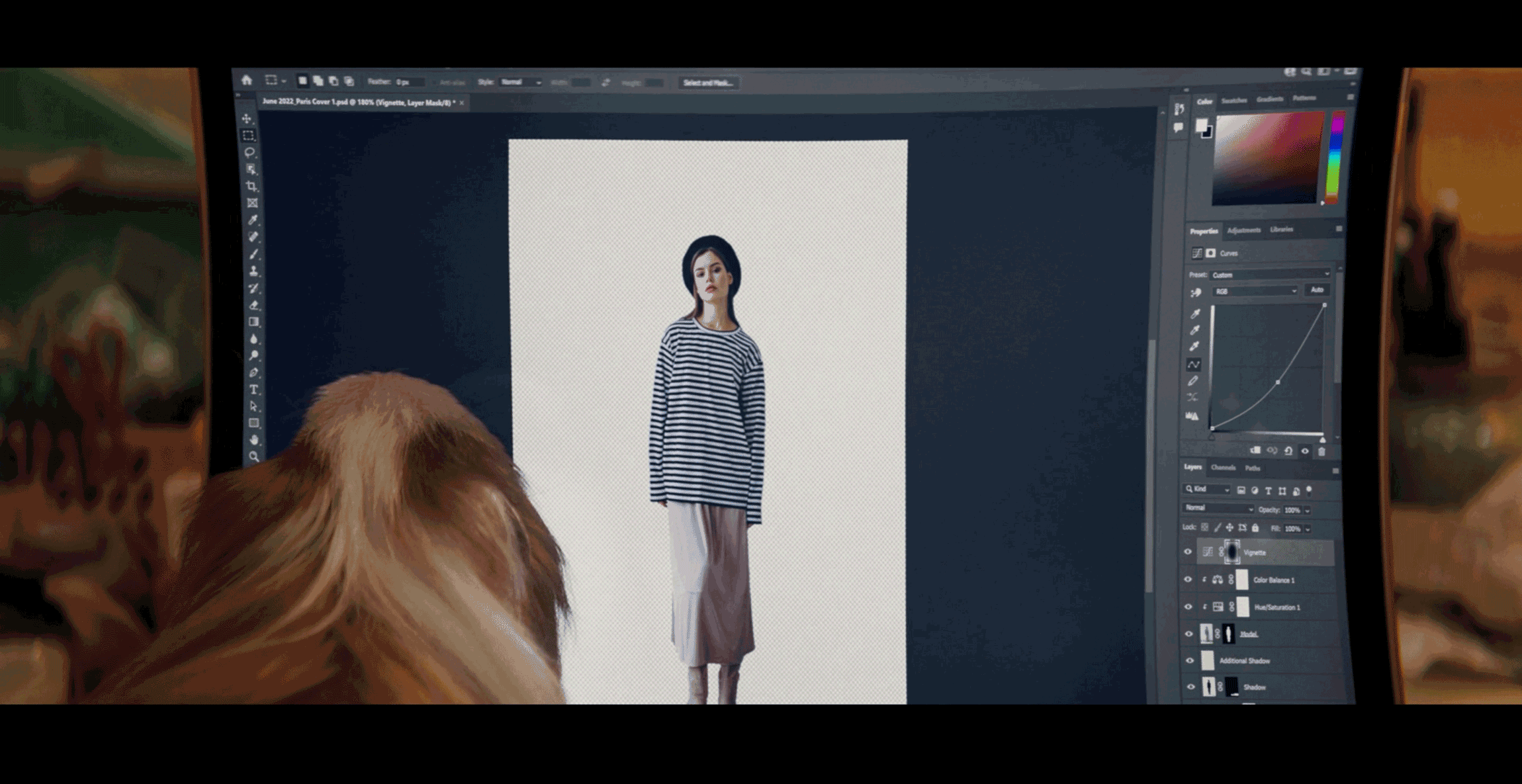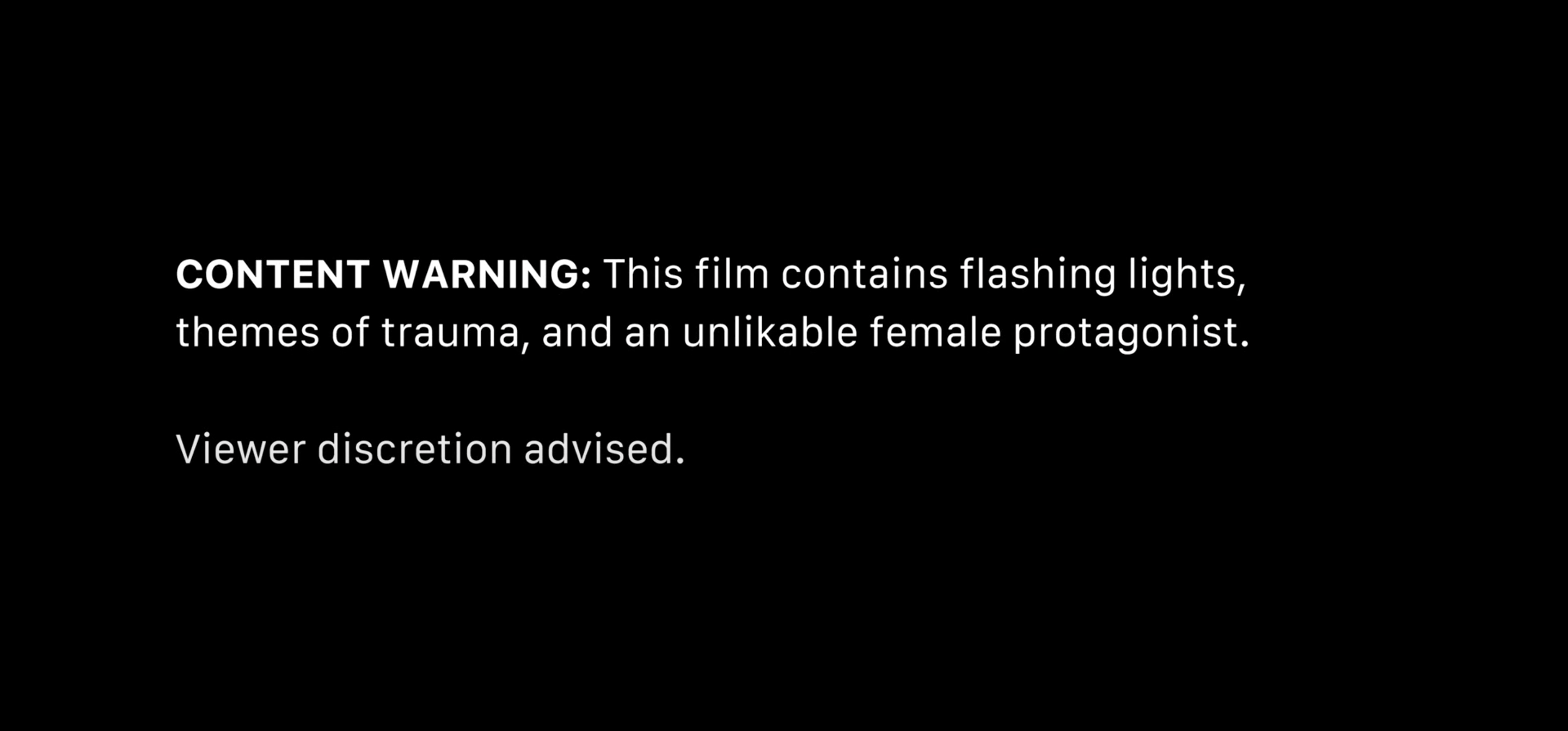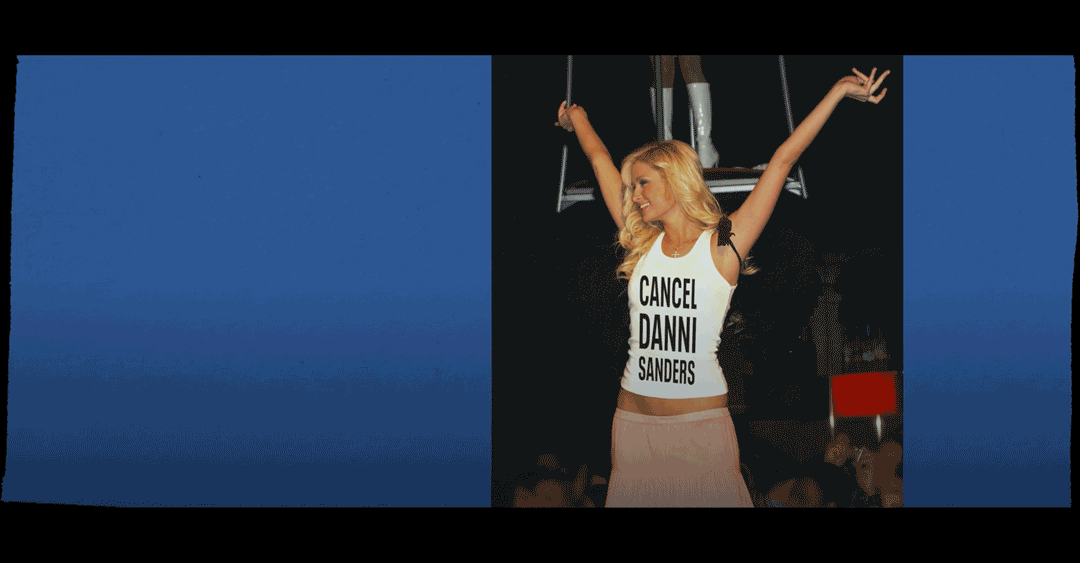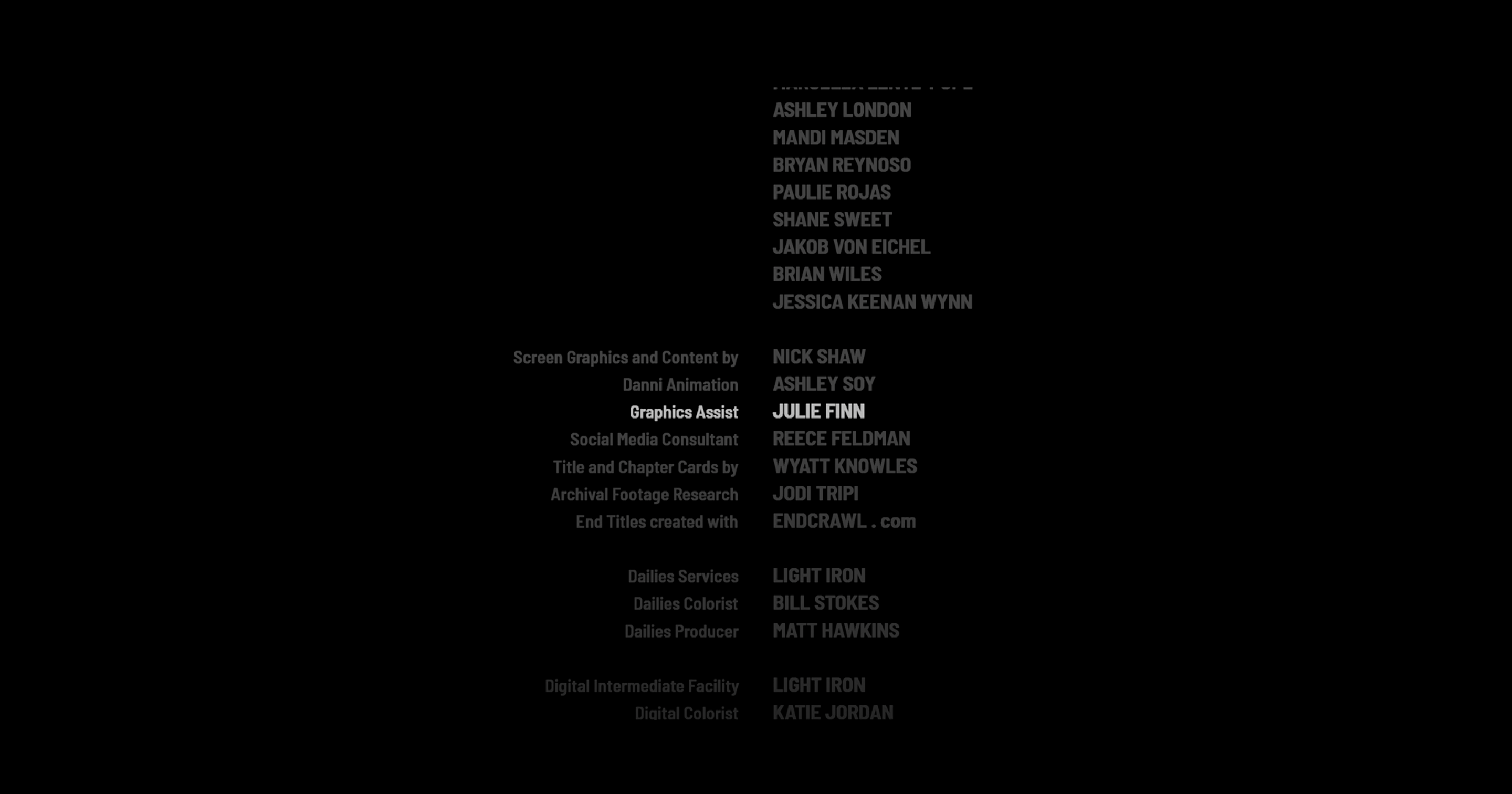 NOT OKAY Premiere
100 years
of cookies
I was brought onto the GSUSA design team to create and execute a complete digital campaign for the 100th Anniversary of Girl Scouts Cookies.



I illustrated a collection of custom icons and patterns based off of the 100 Years of Girl Scouts Selling Cookies logo, and used all the graphics to build a timeline of GS's Cookie History for their social media.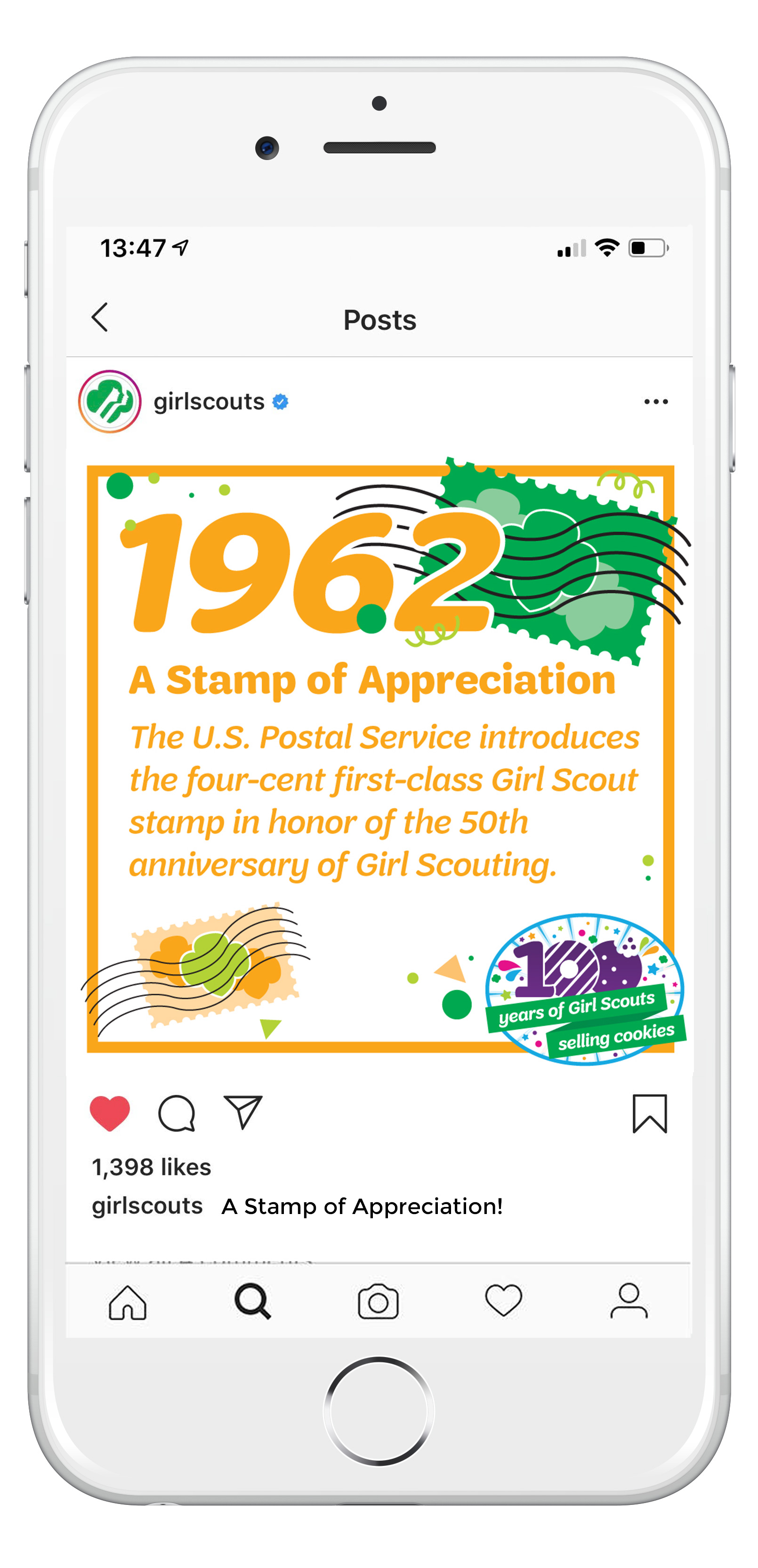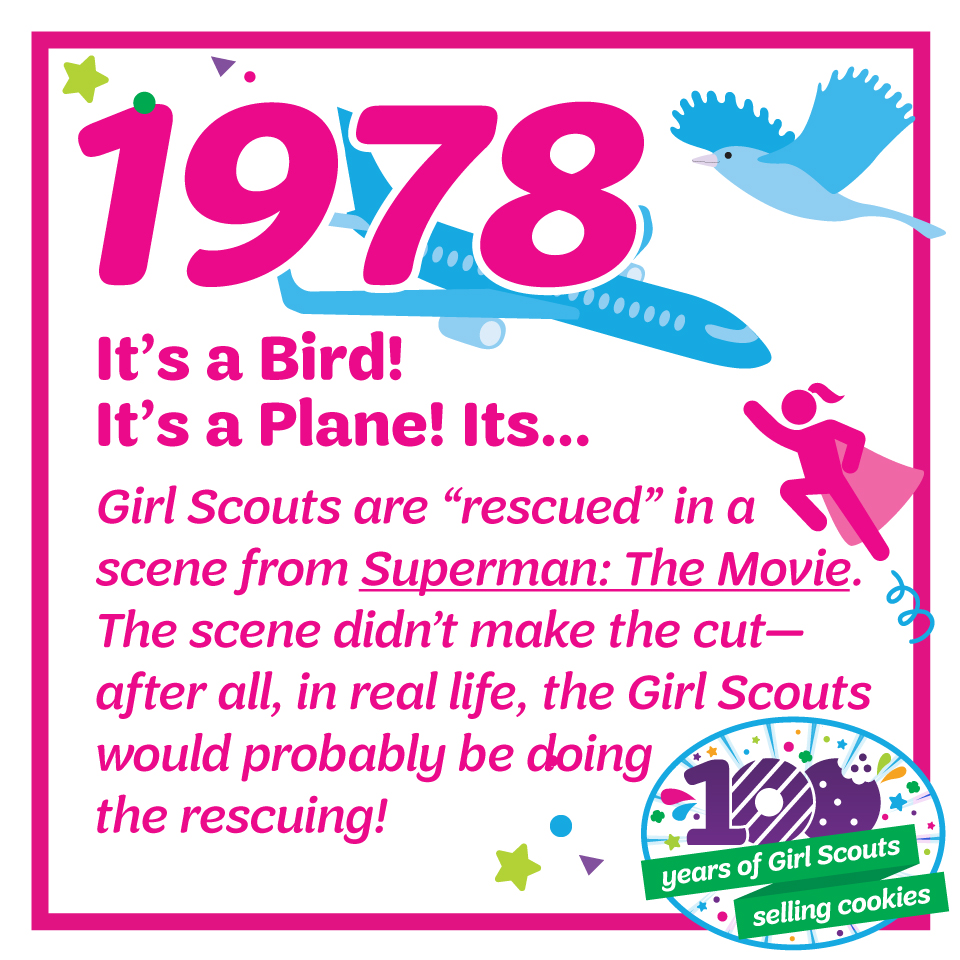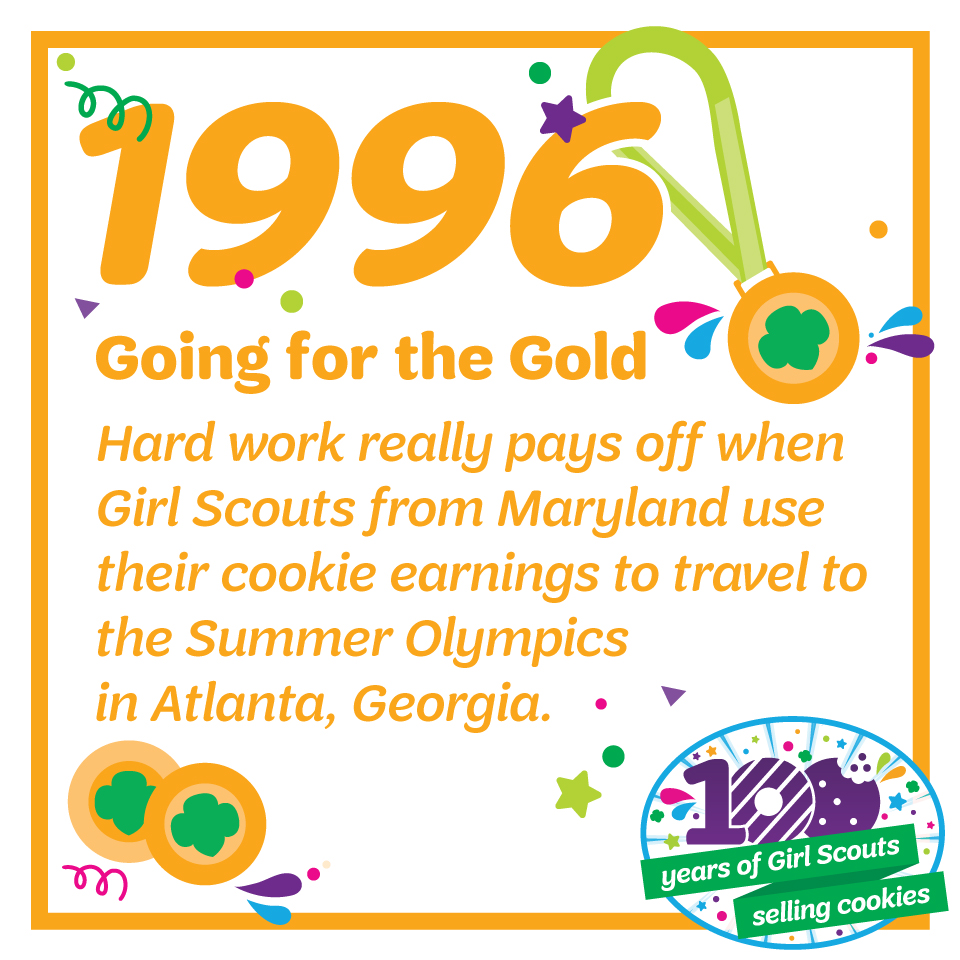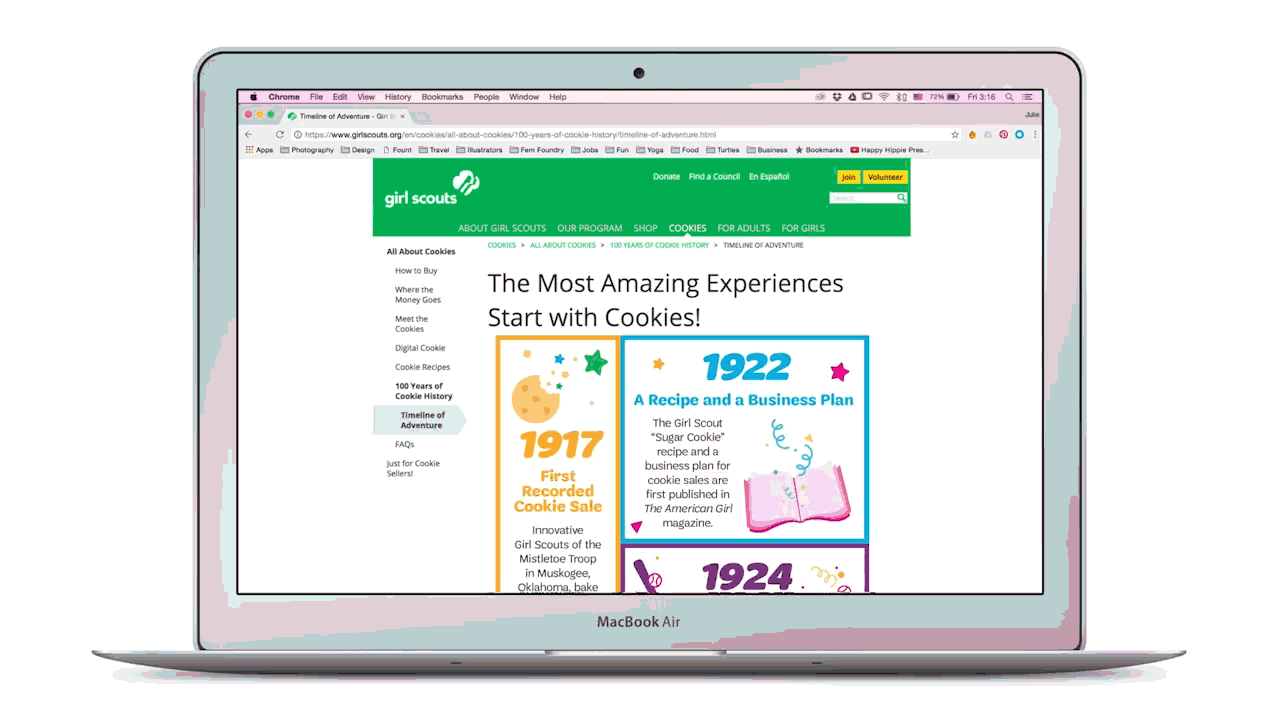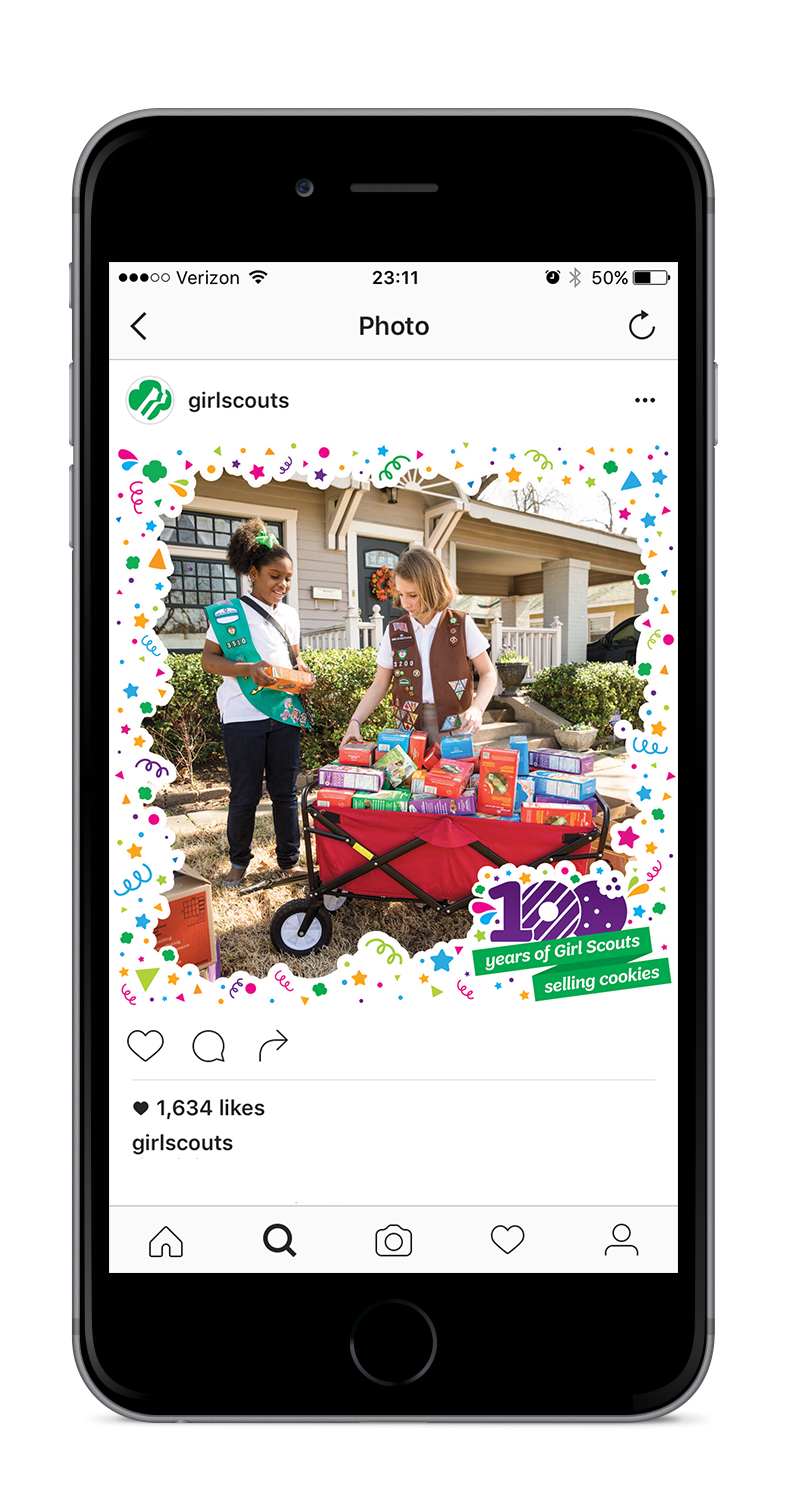 ice cream truck
To help promote FOX Entertainment's New Summer TV Shows, I was asked to design a series of ice cream trucks that debuted in New York City, Los Angeles, Atlanta, Chicago, Phoenix, and Saint Louis during Memorial Day Weekend.

The ask was to create a colorful, seamless pattern that was bold, funky, and would attract attention against the busy cities.
truck design
Los Angeles, California
Phoenix, Arizona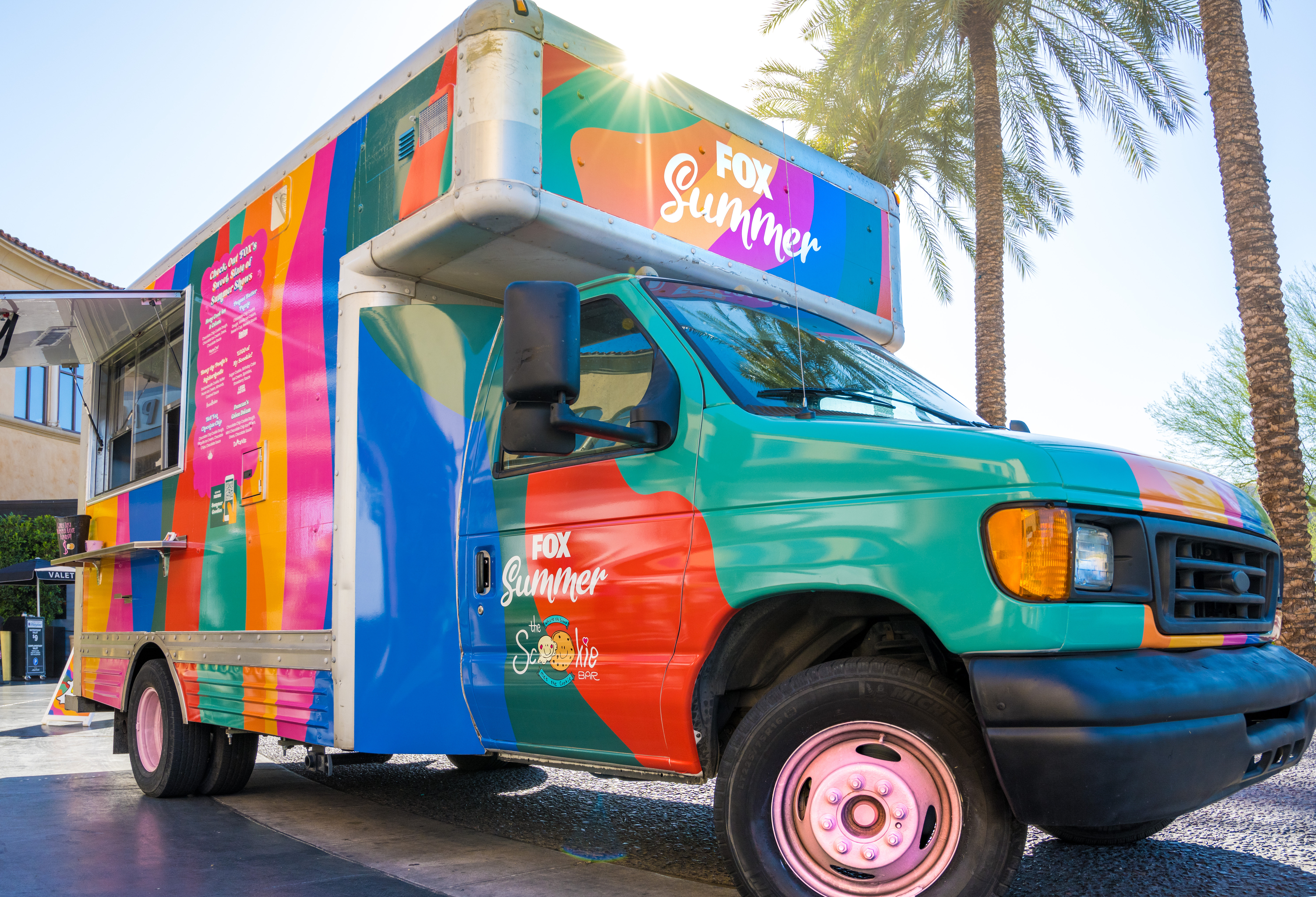 New York, New York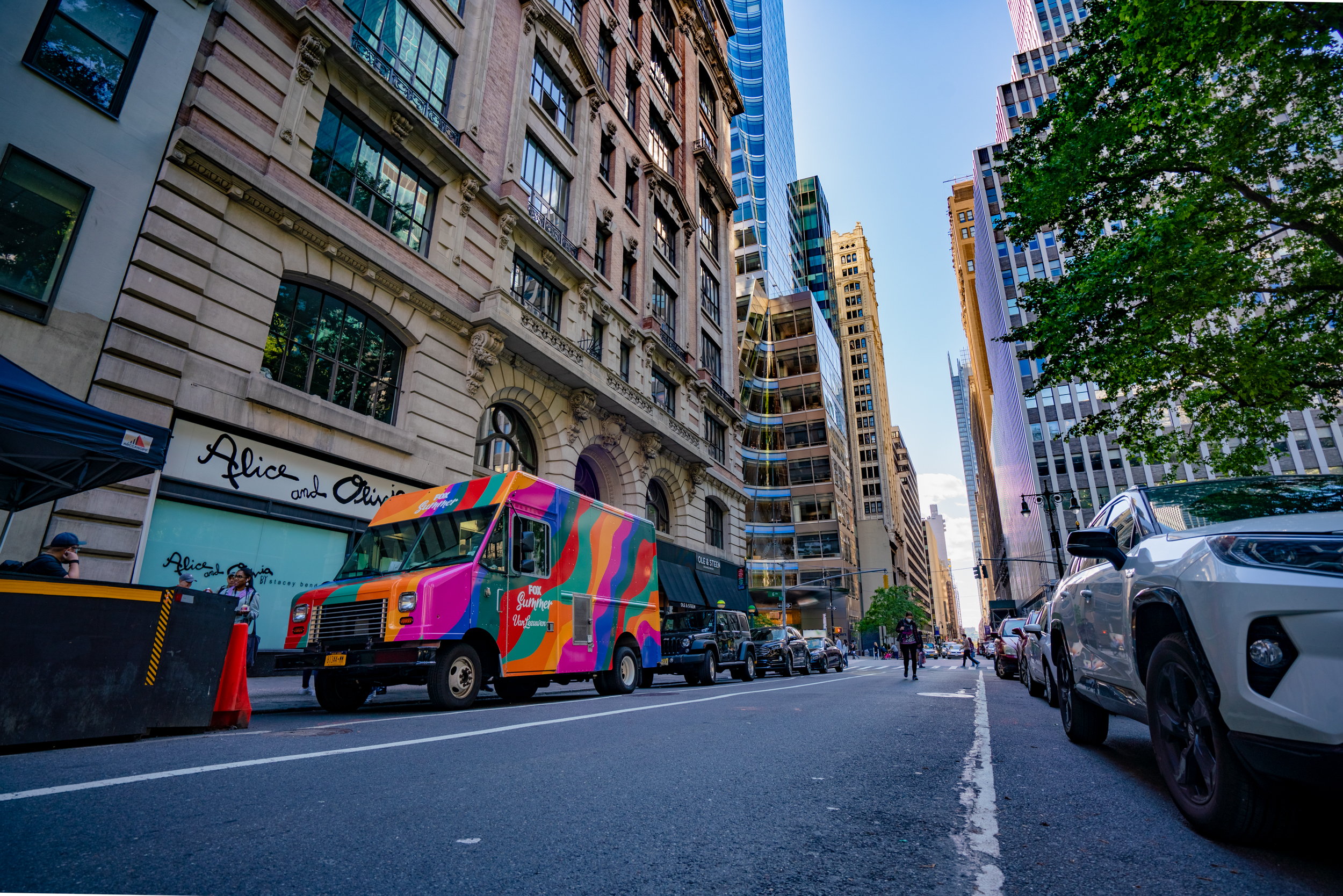 Atlanta, Georgia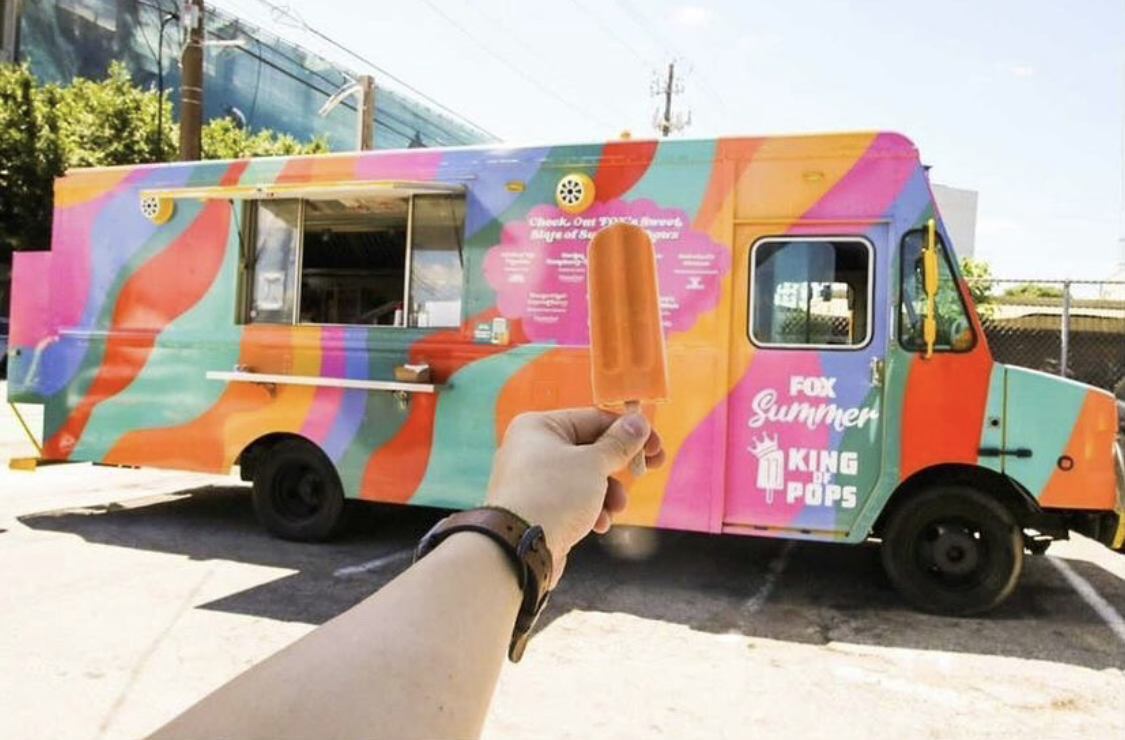 St. Louis, Missouri
Chicago, Illinois
print
New York, New York
instagram promos
ice cream cups, napkins & tees

social reposting & customer response
alternative ice cream truck designs
Version B
Version C
Version D
Selection of animated and illustrated graphics for the offical Girl Scouts of the USA's Instagram, Facebook and Twitter.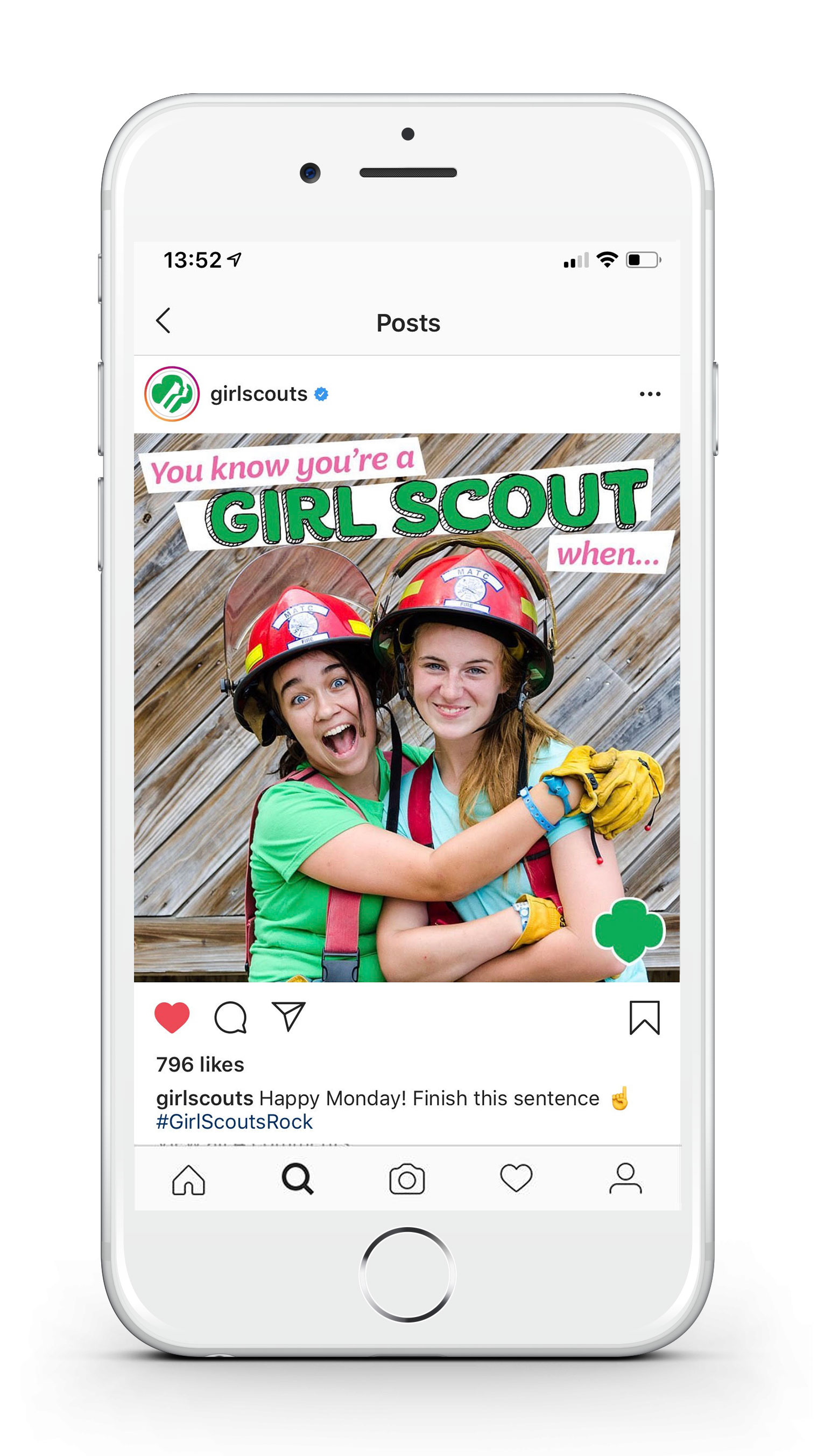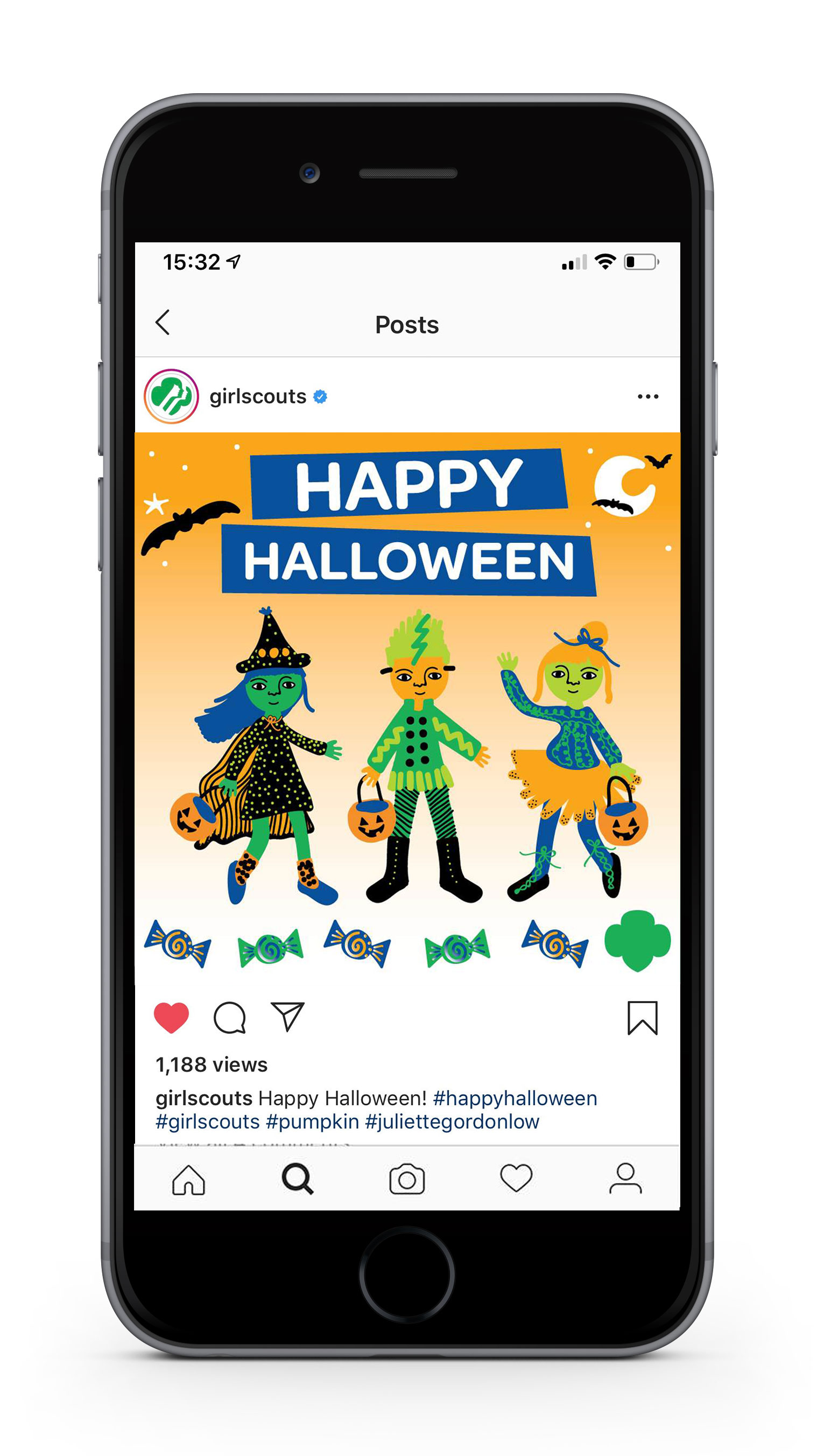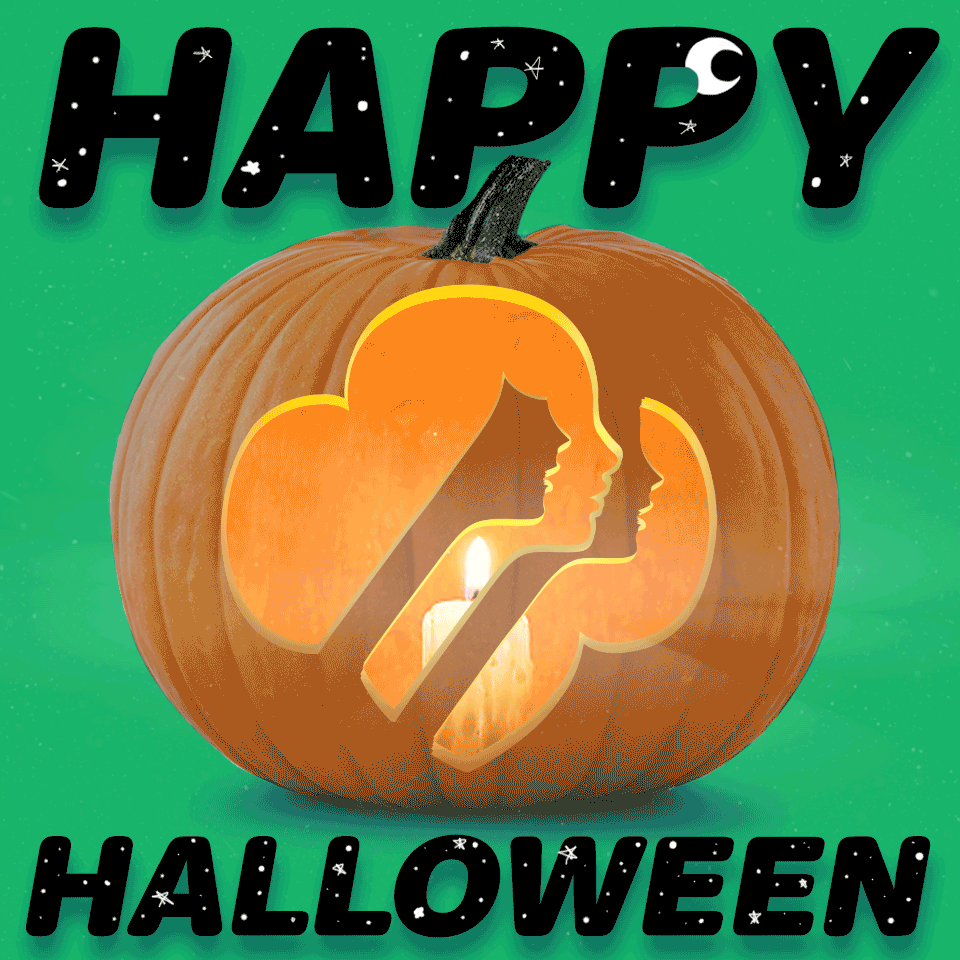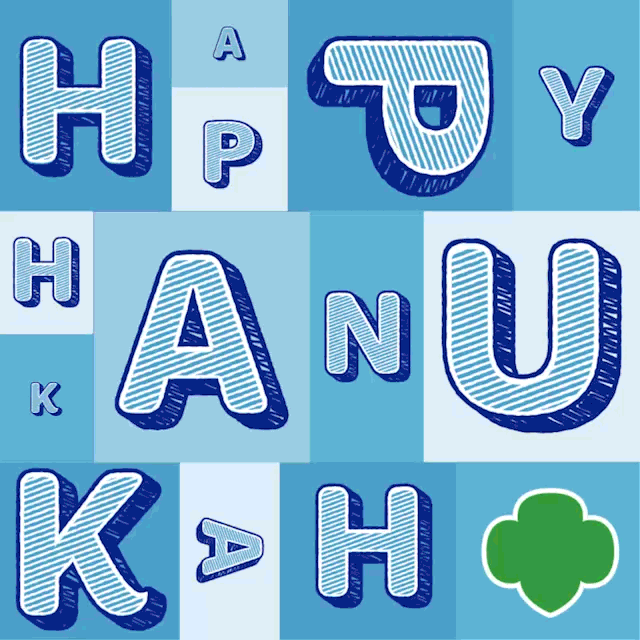 ---
Copyright 2023 Julie Finn